During all of my trip I was carrying a sketchbook with me to try to catch and document some impressions and situations. In the end of the trip I chose some of the drawings as a base for further illustration development. In Antananarivo, the capital of Madagascar, you can find a unusual but highly developed handcraft; stamp engraving. Alongside the Avenue de l'Indépendance you can find a lot of little stands offering handmade stamps with small illustrations such as lemurs, baobabs, chameleons and so on.
You can see a short video where Lala is testing the stamps for me:
Malagasy Stamps from Cyana on Vimeo.
I guess they mostly have tourists as clients, whom they offer to engrave their names next to a illustration. But they also bureaucratic stamps all over Madagascar seem to be engraved in Tana (short form of Antananarivo). I regularly saw "PAYE" stamps with nice slightly irregular font on my bills.
When I returned to the capital with all my drawing waiting in the sketchbook to be used, I started to prepare some of them for another little project. I chose some of the drawing which represented in my eyes the "Gasy Life".
I´ll quickly display all steps which lead to the stamps:
1. Take a copy of the sketches in a copyshop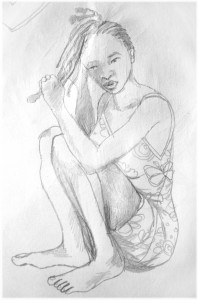 2. I traced the sketch to another white sheet of paper, paying attention to details and coherency and turn the traced outline into a black and white image
4. Return to the copy shop to scale the image to the desired size, hand the copy over to the stamp makers and ask for engraving
As I was very satisfied with the work of Lala and his two brothers, so I asked for more stamps.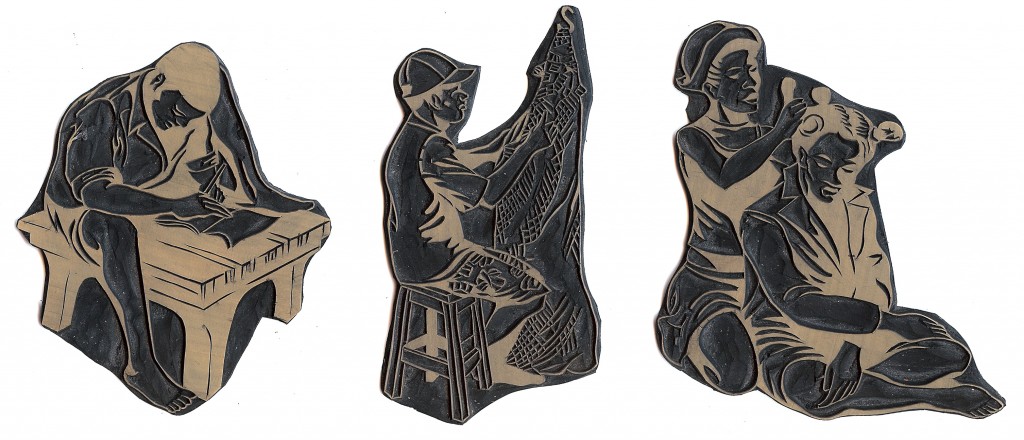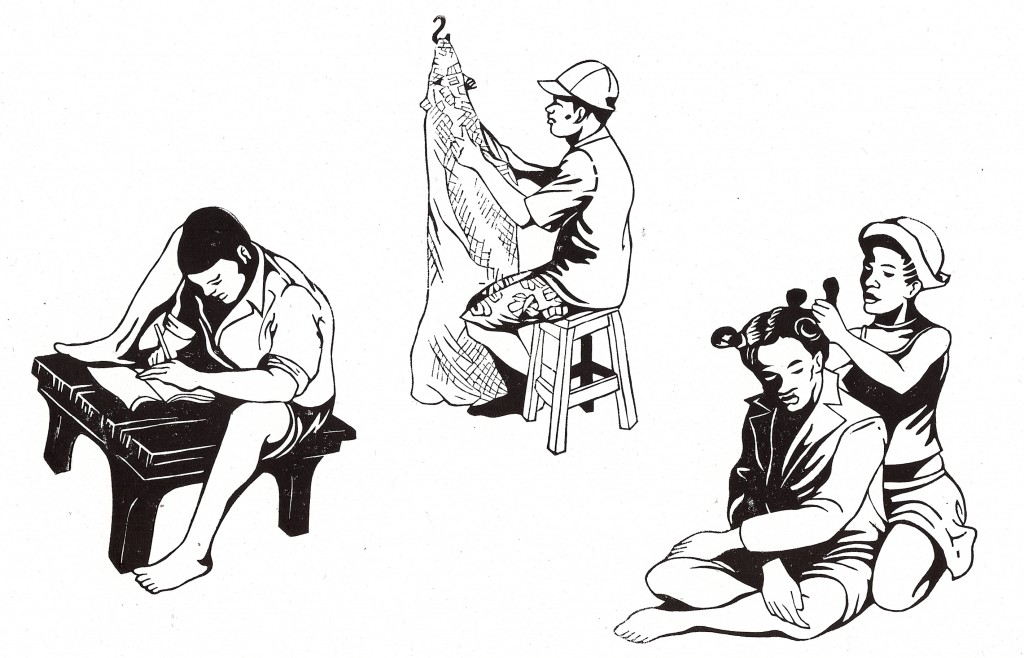 I also prepared a selection of the children's drawing which, in a way, represented the "gasy life" (gasy is shortform of malagasy) from the childrens' eyes.
I left Madagascar with about 60 stamps in my luggage. Here are some images I started to create by simply combining the stamps.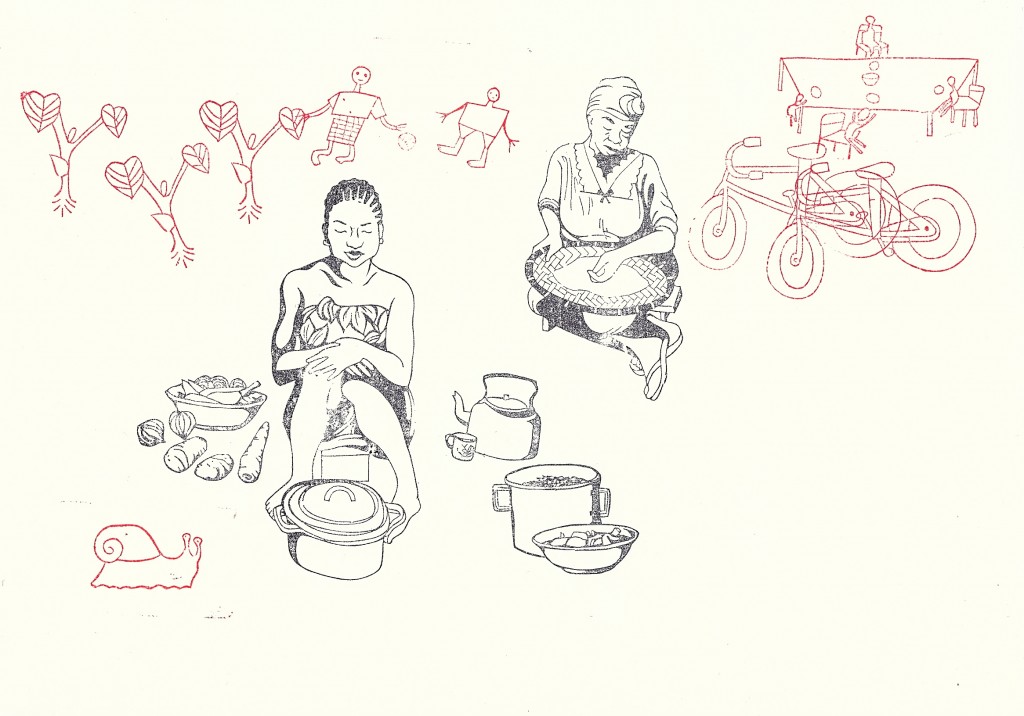 This is one stamp that shows my first journey trough Madagascar: