During a 10 month internship at the small conservation zoo Park Ivoloina in Toamasina/Madagascar I did design the new zoosigns with Alain Rasolo. I was in charge of the layout and of painting the non lemur signs which was much fun!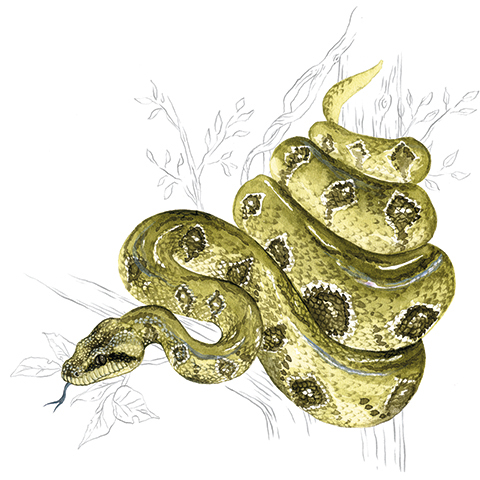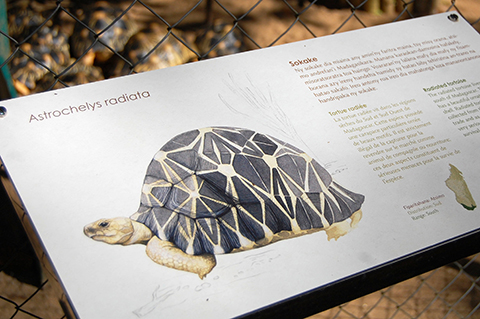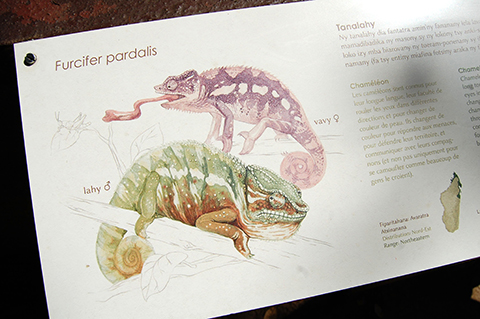 Furthermore we redesigned the small map of the parc, which can be purchased by visitors. The former version was just a simple black and white copy. We then developed the illustrations and layout reminding of old foldable maps. Alain was responsible for the background illustration and the lemur icons, whereas I did the layout and the non lemur animal icons.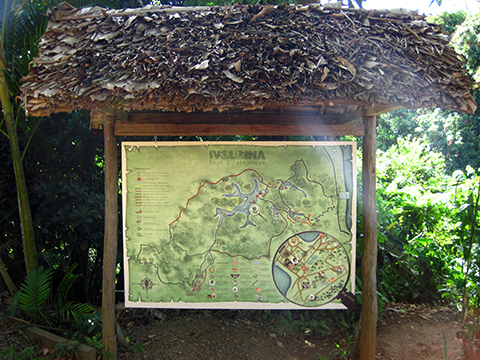 It was great that we had all the species we needed to illustration also as real life models on site. Here is a radiated turtoise (Astrochelys radiata) checking out my illustrations.